---
Composer Profiles
---
Allison Cameron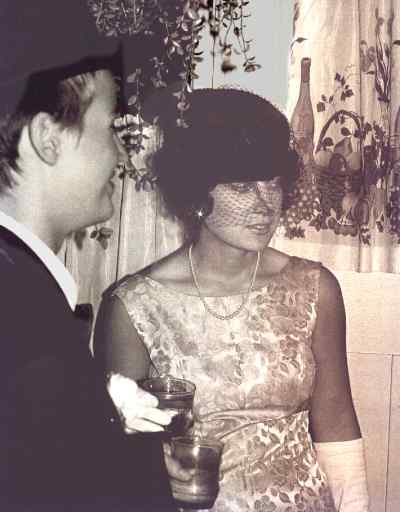 Allison Cameron
Listen to this show


---
Allison Cameron
Click here

for RealAudio
comments by the composer
, 3:30.
RA 14.4
Click here

for RealAudio 3 stereo version of an excerpt from
Raw Sangudo
2:10 / 318K.
Click here

for RealAudio 2 mono version of an excerpt from
Raw Sangudo
2:10 / 127K.
Click here

for a list of performances of her music.
Click here

for the composer's resume.
---
Originally from Vancouver, B.C.,
Allison Cameron
studied in Amsterdam before moving to Toronto in 1989.
Her compositions have been performed by, among others: ARRAYMUSIC, Sound Pressure, VENI Ensemble, Vancouver New Music, Les Coucous Bénévoles, Maarten Altena Ensemble, Barbara Pritchard, John Tilbury and the Bang On A Can All-Stars who commissioned her piece November which was premiered at Lincoln Center in 1994.
She has been invited as guest-artist at various international festivals including: Evenings of New Music and Melos-Ethos in Bratislava, Slovakia, New Music Marathon in Prague, Bang On A Can in New York City, Emerging Voices in San Diego, Sound Symposium, Newfoundland and New Music across America. She has music released on both the CRI and XI labels from NYC. In Toronto, she has established the Arcana Ensemble and co-founded the Drystone Orchestra - two new music ensembles devoted to the performance and creation of experimental music.
---
Representative musical compositions:
Corals of Valais (1997) 9 min. for solo piano
Up To The Line (1996) 10 min. for string quartet
Somatic Refrain (1996) 15 min. for bass clarinet
Leisure 2 (1996)(partly graphic score) 14 min. for soprano saxophone/harmonica, bass clarinet, baritone saxophone, trumpet, trombone, electric guitar, percussion, violin, contrabass, piano.
Incomparable Compatibles (1995) c. 40 min. Collaboration with performance artist/sculptor Colette Urban. Score for 2 performers and sound sculpture.
Leisure (1995) (partly graphic score) 8 min. for bass recorder, bass clarinet, trombone, electric guitar, percussion, voice with harmonica, violin, contrabass, piano.
23. (Disintegration) (1995) 3 min. for solo piano (Written for the Erik Satie Festival, Bratislava)
Rainsnout (1994) 16 min. for piccolo, flute, oboe, clarinet, bass clarinet, accordion, electric guitar, percussion, viola, violin, cello, piano.
November (1993) 15 min. for bass clarinet, cello, contrabass, electric guitar, piano and percussion.
Unknown Leaves (formerly Untitled) (1993) 10 min. for accordion, electric guitar, tuba, percussion and piano
Spit and Baling Wire (1993) 17 min. for woodwind quintet
Continuous Cities (Places Without Leaves) (1992) 18 min. Concerto for marimba and orchestra
Gibbous Moon (1991) 13 min. for traverso, baroque violin, viola da gamba, harpsichord
Semplice e cantabile (1991) 2 min. for solo piano
One bit (1991) 3 min. sextet for bass cl, trumpet, cb, pno, and 2 perc
Runa (1990) 16 min. sextet for bn, bari sax, vln, elec. pno, ampl. pno, and perc.
Plain of Jars (1988) 4 min. for magnetic tape
The Chamber of Statues (1987/1992/1996) 13 min. sextet for bass cl, hn, vln, cb, pno, and percussion
Second version for the Bang-On-A-Can All-Stars ensemble, 1992: b. cl, bn, vc, cb, pno, perc.
Third version for ARRAYMUSIC, 1996: b. cl, tpt, melodica, vn, cb, pno, perc.

A Blank Sheet of Metal (Tungsten Carbide) (1987) 22 min. for 3 elec. gtrs, Korg Organ, DX21 synth, ampl. pno and cb, elec. bass gtr., tuba and 2 percussion (Two movements: 1 - 18 min.; 2 - 4 min.)
Jacobs Chuck (1986/7) 9 min. for magnetic tape
Raw Sangudo (1986) 9 min. for alto sax, C trumpet, tuba Kalvos's Top 100
Untitled (Two bits) (1986) 13 min. for string quartet, double bass, and 4 percussion
Next day. Same time. Same place. (1985) 5 min. for fl/picc, clar, bn, hn, pno, 3 vlns, vc
Altered (1985) 12 min. for piccolo and bass flute
Au Lieu des Blues (formerly Maladie in lieu de la bleue) 4 min. quintet for alto flute, soprano sax, vibes, marimba and percussion (1985)
Arrangements:
String Quartet in Four Parts (1950) by John Cage c. 20 min. for alto recorder, C trumpet, banjo, steel-string gtr., and Korg organ. (1991)
Suite from The Gold Diggers (1981-3) by Lindsay Cooper c. 10 min. for the elec. guitar, accordion, tuba, piano, vibes and percussion. (1993)
---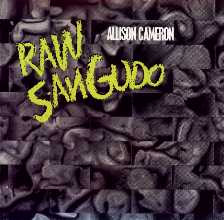 Raw Sangudo
---
---
To reach the composer:
On-line: artdir@arraymusic.com
By telephone: +1-416-530-5881
By fax: +1-416-530-5894
By physical mail: P.O. Box 492, Station C, Toronto, ON Canada M6J-3P6
---