---
Perfomer Profiles
---
Margaret Lancaster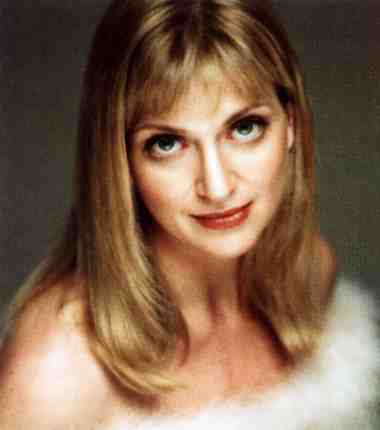 Margaret Lancaster
---
Listen to this show


---
Margaret Lancaster

for RealAudio 5 comments by the composer, 2:44.
RealAudio 14.4 version
.

for RealAudio 5 stereo version of Eric Lyon's
Heavy Rotation
, 6:59.
RealAudio 14.4 version
.
---
Margaret Lancaster is flutist of choice for hoards of composers, an artist who hasn't merely 'pushed the envelope' of flute performance and repertoire, she's redefined it with highly developed technique, musicianship, wit, and a clear sense of performance values. Lancaster's early interest in new music, specifically the works of Carter, Stockhausen, and Reich, was fostered while studying music at the University of Louisville and Brooklyn College where her teachers included Francis Fuge and Harold Jones.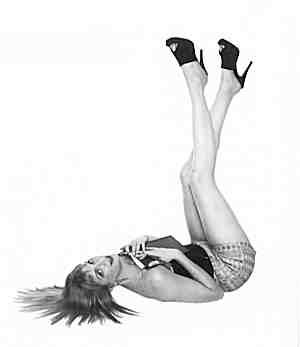 Noted for her interdisciplinary collaboration with writers and composers, Lancaster's performances and commissions have built a repertory of flute works that employ extended techniques, movement, multi-media, electronic enhancement, staging and spoken dialogue; all of the works on her CD were written specifically for her. Hailed by the New York Times for "a virtuoso versatility [that] was both demanded and achieved," this Kentucky native has been showcased at the BONK Festival of New Music, Subtropics Festival, KNOB Festival, Lincoln Center Festival, American Chamber Opera, The Composers' Ensemble at Princeton University, Columbia Composers, Dartmouth University, Friends & Enemies of New Music, Downtown Ensemble, Music Mobile, and in numerous venues throughout New York.
Lancaster's work and performance technique have also been the focus of her lectures and master classes at the North Carolina School of the Arts, Buffalo State University, University of South Florida, and the National Flute Association's Annual Convention. Screen credits include lead roles in the independent features Rockabilly Vampire, Ultraviolet City (tour film for Combustible Edison), and a promo commercial for CNBC.
Margaret Lancaster resides and freelances in New York City, where she enjoys yoga and dancing.
Notes by Jennifer Bilfield
---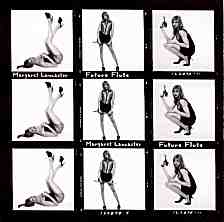 Future Flute
---
To reach the composer:
On-line: pegs@webspan.net
By telephone:
By fax:
By physical mail:
---
More from the Margaret Lancaster wacky gallery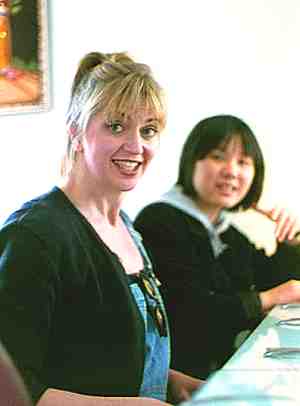 Kui Dong and Margaret Lancaster in Hanover, New Hampshire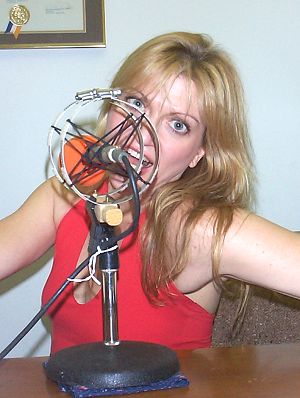 Margaret abuses our microphone at the AMC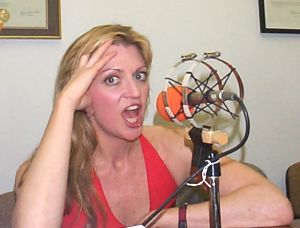 Margaret is incredulous at that question
---