---
Composer Profiles
---
Vanessa Lann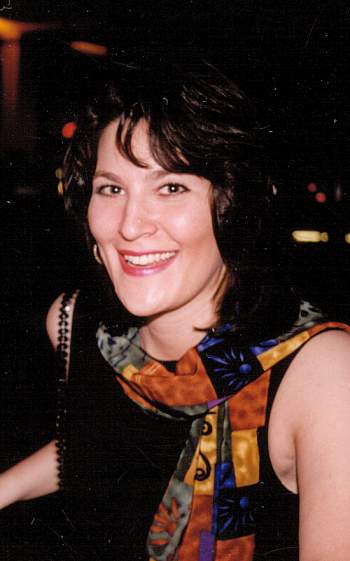 Vanessa Lann
---
Listen to this show


---
Vanessa Lann

for RealAudio comments by the composer, 3:58.


to reach the composer's home page.
---
Vanessa Lann (New York, 1968) has been a composer and pianist since the age of five. She studied composition with Ruth Schonthal at the Westchester Conservatory of Music, where she received the William Petchek Scholarship. For two summers she was a scholarship student at the Tanglewood Institute.
She was graduated summa cum laude from the music department of Harvard University, where her teachers included Earl Kim, Leon Kirchner and Peter Lieberson. Lann won the New York Music Teachers Association 'Herbert Zipper Prize,' the New York Musicians Club 'Bohemians Prize' and the Harvard University 'Hugh F. MacColl Prize.' She directed the Harvard Group For New Music, produced radio feature programs and was music director for productions at the American Repertory Theater. In 1990 Vanessa Lann was awarded the Harvard University 'John Knowles Paine Traveling Fellowship,' which brought her to The Netherlands. She received her Masters Degree with highest honors in 1993 from the Royal Conservatory of The Hague, where her teachers included Theo Loevendie, Gilius van Bergeijk and Louis Andriessen.
At present Vanessa Lann works as a composer and teacher in The Netherlands. She has been commissioned to write pieces for groups including The Netherlands' Radio Chamber Orchestra, Nieuw Ensemble, Maarten Altena Ensemble, Orchestra 'De Volharding' and Ensemble Wendingen and for performers such as Tomoko Mukaiyama, Harry Sparnaay, Annelie de Man, Ivo Janssen, Ananda Sukarlan, Guy Livingston and Eleonore Pameijer. Vanessa Lann was co-founder of the Newt Hinton Ensemble, a group of musicians from the United States, The Netherlands, France and Germany dedicated to the creative performance of new music. In 1993 Lann's work for orchestra, Madness and the Moonwoman, was awarded the 'Netherlands Ballet Orchestra Prize.' Her work for piano solo, Inner Piece, won the prestigious Amsterdam Arts Foundation 'Composition Prize' in 1995. This work also won the 1997 'Boswil International Composition Competition' (Switzerland) and the 1998 'Collegium Novum Competition' (USA). In 1997 Vanessa Lann was featured in a Dutch television documentary which focused on her music and on the compact disc recording of her work for large ensemble, Dancing to an Orange Drummer (Ensemble Present; Jurjen Hempel, conductor / NM CLASSICS). Other works of Vanessa Lann available on compact disc include Inner Piece (Tomoko Mukaiyama/BV HAAST), The Owl and The Pussycat, for mezzo soprano and piano (Jannie Pranger and Tomoko Mukaiyama/DONEMUS), Recalling Chimes, for piano solo (Ivo Janssen/NM EXTRA), The Key to the Fourteenth Vision, for violin solo (Benjamin Schmid/DONEMUS) and DD(Double D), for piano solo (Guy Livingston/WERGO).
Vanessa Lann's music has been performed throughout the world at festivals including Gaudeamus Music Week (The Netherlands), the Tanglewood Music Festival (USA), Warsaw Autumn (Poland), June In Buffalo (USA), Ars Musica (Belgium), Atelier '900 (Italy), Music Factory Festival (Norway) and Lichtung (Japan). She was invited to contribute compositions on three occasions for the International Festival of Women in Music (The Netherlands/'91, Spain/'92, USA/'93) and for the Jakarta Art Summit (Indonesia/'98). In 1999 a concert devoted to her work was organized by the Center For Dutch Music to explore the influence of The Netherlands' music on Lann's compositional style. The 2000 premiere of Vanessa Lann's Resurrecting Persephone, for flute and chamber orchestra, was the 'millenium commission' in a year-long jubileum organized by The Netherlands' AVRO Radio. In 2001 Lann was one of a small group of American composers chosen to submit piano music for the Van Cliburn International Piano Competition 'Composers Invitational.' In 2002 Vanessa Lann's quintet for flute, clarinet, violin, cello and piano, Objects of Ritual, was premiered in Amsterdam. Other recent performances of Lann's music include the 1999 Summergarden Festival (Museum of Modern Art, New York), the Solo Flights '99 Festival (HERE, New York), the '60 Seconds Project' (Miller Theater and Knitting Factory, New York), the 2000 FOCUS! Festival (Juilliard Theater, New York) and the International Holland Music Sessions (Bergen, The Netherlands), as well as concerts in Munich, Prague, London, Paris, Chicago, Milan, Lisbon, Bucharest, Buenos Aires and Sao Paolo.
At present Vanessa Lann is composing a piece for the Netherlands Student Orchestra, which will be performed throught The Netherlands and on the orchestra's foreign tour in January, 2003. Lann's future plans also include a piano quintet for Elinor Freer and the Ying String Quartet, to be premiered in the United States in late 2003. Vanessa Lann's works are available through MuziekGroep Nederland/DONEMUS and their American affiliate, Theodore Presser.
---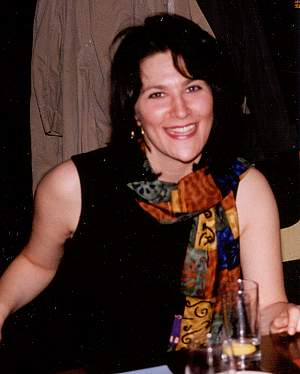 Vanessa Lann
---
To reach the composer:
On-line: vlann@vlann.demon.nl
By telephone:
By fax:
By physical mail:
---