---
Composer Profiles
---
Dennis Murphy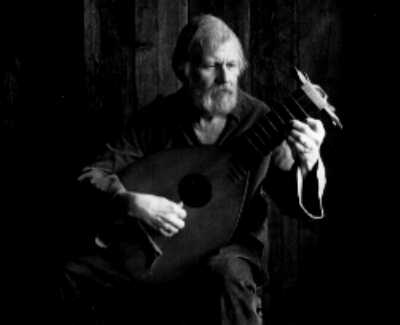 Dennis Murphy
---
Show archive soon


---
Dennis Murphy
Click here

for RealAudio 3 Interview with the composer about Afternoon Song, Idiocy, and Koo-Koo, 1:52. (RA2 / 14.4 version)
Click here

for RealAudio 2 Musical Example, Koo-Koo, 1:14.
Click here

for RealAudio 3 Musical Example, Prepared Piano Piece, 5:22.
Click here

for TrueSpeech version of Koo-Koo, 778K.
Click here

for MPEG-2 version of Koo-Koo. 292K
Click here

for Full-size publicity photo of the composer (right-click and save as... to download).
---
Dennis Murphy lives in Plainfield, Vermont. He was born 1934 in Plainfield, New Jersey.
B.Mus, M.Mus, University of Wisconsin
PhD., Wesleyan University (ethnomusicology)
Occupations (for money in the real world) have included, at various times: college music teacher, refrigerator-crater, livestock photographer, artist (watercolor and pastel), musical performance and composition.
Presently member of Fyre & Lightning Consort ("early" music and "traditional" music -- bassoon, viol, recorders, vocals, etc.,) and Nicht Geferlach Klezmer Band (string bass, tuba, and whatever). Sometimes play Irish music (oboe and flute) and brass. Build a Javanese Gamelan (Venerable Sir Voice of Thoom -- first one ever made outside of Indonesia; Hey, Hey!) and direct the Plainfield Village Gamelan (which plays it).
Music interests: Writing word stuff, instrument-making, artificial languages and writing systems, cats and goats (and various other critters), motorcycling (on a Honda C.T.90 yet).
---
Assorted musical compositions:
Woodwind Quintet (Master's thesis -- a fairly "modernistic" thing)
Pieces for prepared piano, ca. 1965. 3 movements, 8 minutes.
Christian Tune on a Spanish Text in a South Indian Style by an Atheist for chorus. 1964. 5 minutes.
Brass Quintet (lost) (pity!)
Faux Gagaku for imposter Gagaku Court Orchestra. 1979. 10 minutes.
Some Cherokee-Style Pieces for Amerind "flute" (recorder).
Koo-Koo for recorders. 2 minutes.
Big Green Tree for voice and ensemble. 3 minutes.
Afternoon Song for voice and ensemble. 3 minutes.
Idiocy for recorders. 3 minutes or more.
Thumese Medley for gamelan. 1991. Text in a language game invented by the composer. 20 minutes.
Pieces for Gamelan, for concert and shadow play uses.
A Perfect Day, a "neo-Victorian" oratorio for SATB chorus and instruments. 1994. 60 minutes.

Lots of Dance Music and Incidental Music for dance and theatre productions at Goddard College and University of Wisconsin.
Experimental Pieces in odd intonation systems, most of it unlistenable.
Stuff for solo lute ... and so on, whatever we need.
Songs for various choral combinations:

I Like Pizza
Olives
An Auld Scots Blessing
Give One to a Friend
Hathaway
Meow
---
To reach the composer: telephone 802-454-7113
By physical mail: Box 47, Plainfield, Vermont 05667
---