---
Composer Profiles
---
Eric Ross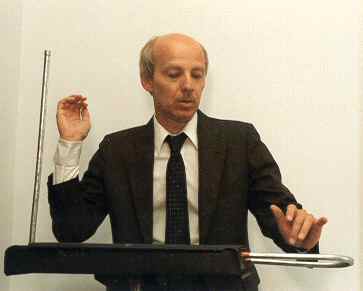 Eric Ross
---
Listen to this show


---
Eric Ross

to reach the composer's home page


for Windows Media version of Rimn Voml, 3:51. 56K stream. Download 256K Rimn Voml. 2MB stream coming soon.


for Windows Media version of Avatara, 2:21. 56K stream. Download 256K Avatara. 2MB stream coming soon.


for Windows Media version of Chamber Suite, 6:01. 56K stream. Download 256K Chamber Suite. 2MB stream coming soon.

---
Eric Ross (born in Carbondale, Pennsylvania USA) studied with Jean Krantz-Thomas, received his B.A. and M.A. from State University of New York. He premiered his Concerto for Orchestra at Lincoln Center in New York, and released his first solo album, Songs for Synthesized Soprano, on Doria Records. He's written symphonies, chamber pieces and works for solo instruments. He's performed concerts of his music at the Newport Jazz Festival; Montreux, Switzerland Jazz Festival; Berlin Jazz Festival; Brussels Palais des Beaux Arts, Gilmore International Keyboard Festival among others worldwide. He performs on piano, guitars, synthesizers, and the Theremin. For over twenty years, he's led his own ensemble that's featured jazz giants John Abercrombie, Larry Coryell, Andrew Cyrille, Oliver Lake, Leroy Jenkins and New Music Virtuosos Robert Dick, Lydia Kavina, Youseff Yancy and many others. He's also performed with Blues Legends Champion Jack Dupree, Lonnie Brooks, Sonny Terry & Brownie McGhee.
With his wife, Mary Ross, he presents multi-media concerts of video, film, computer art, dance and music. He began playing the Theremin in 1975, and has performed on radio, film and TV. He's written an Overture for 14 Theremins played simultaneously, and gave the World Premiere of Percy Grainger's Free Music No.1 in New York in 1997. He was a personal friend of theremin virtuoso, Clara Rockmore, and met and played for Professor Lev Termin in 1991. He's drawn inspiration from them to continue developing the Theremin as a voice in his own compositions.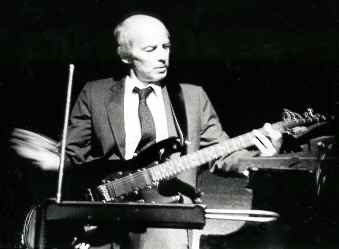 Eric Ross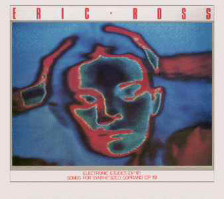 Electronic Music
---
---