---
Composer Profiles
---
Andrew Schulze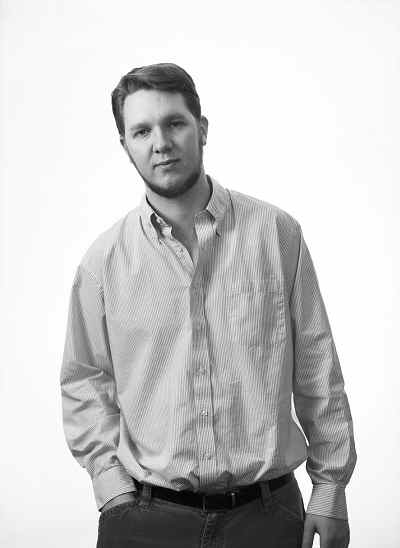 Andrew Schulze

---
Listen to this show


---
Andrew Schulze

RealAudio G2 comments by the composer


for MP3 version of an excerpt from When Eagles Dream, 0:53. Download this excerpt


for MP3 version of an excerpt from Phoenix Sonata: A Prayer for Brooke, 1:21. Download this excerpt


for MP3 version of an excerpt from Phoenix Sonata: Scorpio and Capricorn, 0:28. Download this excerpt


for MP3 version of an excerpt from Phoenix Sonata: Lunar, 1:13. Download this excerpt


for MP3 version of an excerpt from Phoenix Sonata: Siren, 0:46. Download this excerpt


for MP3 version of an excerpt from Inkblot, 0:41. Download this excerpt


for MP3 version of an excerpt from Inside Marian's Magenta Temple, 1:14. Download this excerpt


for MP3 version of Inside Marian's Magenta Temple, complete, 11:18. Download this composition


for "4'33": The Sound of Silence", an essay.


for Program Notes


for Not-So-Scholarly Writings


for Drew's older essays & photos on K&D.


for Score page image: When Eagles Dream


for Score page image: Inkblot


for Score page image: Inside Marian's Magenta Temple


for Full-size publicity photo of the composer (right-click and save as... to download).

---
Andrew Schulze
Andrew Schulze was born in Brattleboro, Vermont in 1980. Although he began his study of piano in adolescence with modest works of Beethoven and Chopin, he was playing preludes of Rachmaninov and Scriabin by the time he went to college a few years later.
Schulze entered Bard College in August of 1999, and took courses in number theory and music theory. The following year he changed his major from mathematics to music, gave up performance for composition, and began studying privately with Kyle Gann.
His works include pieces for recorded electronics, a set of piano preludes, a clarinet sonata, a flute sonata, and other piano works. Generally, his music features a specific attention to line and melody, simple approaches to harmony and form, and complex but repetitive time signatures. Some of his favorite meters include 7/4, 17/8, and 27/16. He has been influenced by the music of Beethoven, Haydn, Ives, Schubert, Scriabin, La Monte Young, and Kyle Gann.
In May of 2003, Schulze premiered his largest work to date, Microtonal Safari, a 45 minute suite for recorded electronics using over 50 pitches per octave. He later received the Dr. Richard M. Siegel Memorial Prize in Music from Bard College, and graduated with a B.A. in composition.
He has written a children's book, The Harmonic Series Explained, and is currently editing a collection of his own humor columns, The Pursuit of Class. His CDs Microtonal Safari and Dreams and Lullabies are available exclusively on the Spiked Punch Records label.
Schulze will continue his study of composition this fall with Robert Carl at the Hartt School.
---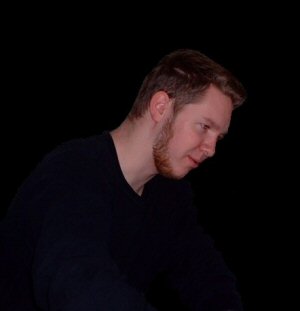 Andrew Schulze

Compositions
Microtonal Safari (work in progress)
Inside Marian's Magenta Temple
Tiger Lily
for computer; 11 minutes (so far)
Beachcomber (2002)
Sand
Surf
for flute and piano; 7 minutes
Inkblot (2002)
for mechanical piano; 4 minutes
Phoenix Sonata (2001)
A Prayer for Brooke
Scorpio and Capricorn
Lunar
Siren
for clarinet and piano; 17 minutes
Digital Sonata (2001)
Prime
Composite
for piano; 12 minutes
Twelve Tone Study No. 3 (2001)
for flute; 4 minutes
When Eagles Dream (2001)
for piano; 5 minutes
Twelve Tone Study No. 2 (2001)
for violin; 3 minutes
Twelve Tone Study No. 1 (2001)
for violin; 6 minutes
Dreams and Lullabies (1999-2001)
No. 1 in C Major
No. 2 in Db Major
No. 3 in A Major
No. 4 in E Major
No. 5 in Bb Major
No. 6 in Eb Minor
No. 7 in F# Minor
No. 8 in E Minor
No. 9 in D Minor
for piano; 25 minutes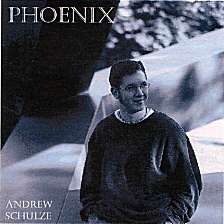 Phoenix
---
To reach the composer:
On-line: as583@bard.edu
By telephone:
By fax:
By physical mail:
---