---
Composer Profiles
---
David Stevens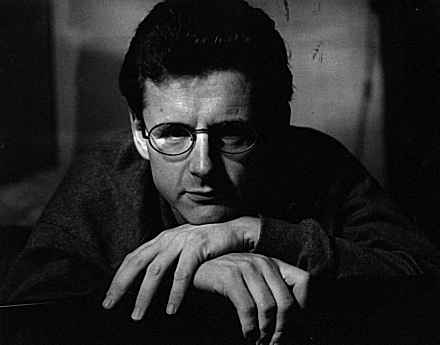 David Stevens
---
David Stevens

for RealAudio comments by the composer, 5:06
---
David Stevens ... Born in Leicester, England in November 1952, I was fortunate to grow up in a county that had an exceptional music education system. I played cornet and trumpet from an early age, later graduating to French Horn which I played in the Leicestershire Schools Symphony Orchestra up to the age of 19. While I was still at school I composed and recorded my first pieces for homemade electronics and tape.
I moved to London to study at the Royal Academy of Music, which I left within the year. I then worked for Peter Zinovief's company EMS demonstrating the VCS3 synth range, and also ran an evening class in tape/electronic music at the Cockpit theatre in London.
After a period in India, I eventually got a job as a broadcast sound engineer, and later as a music engineer/producer, at Capital Radio in London, where I stayed for nine years.
I then worked for a while as a freelance dubbing engineer in television, but then decided that I had to do something expressive again, or go mad. Which did I choose? The jury is still out on that one.....
Anyway - I ended up writing music for television, which I've been doing for about 8 years now.
About 2 years ago I decided that it was time to make some music for myself again. I long ago became frustrated at the static quality of most synthesised sounds, so I've been working with SoundMaker & SoundMagic, stretching and filtering (mostly) naturally occuring sounds to make long slowly evolving harmonic tones, which I weave together into long, slightly evolving pieces, of which I've made 2 so far. The intention is to create a trancelike altered state in the listener. It seems to work.
More recently I've been trying to find a way of creating live drone-like pieces, to which end I've been working with LiSa from STEIM, and have just started learning Max/MSP. I'm also a fan of antiorp's b!257+!2 software.
---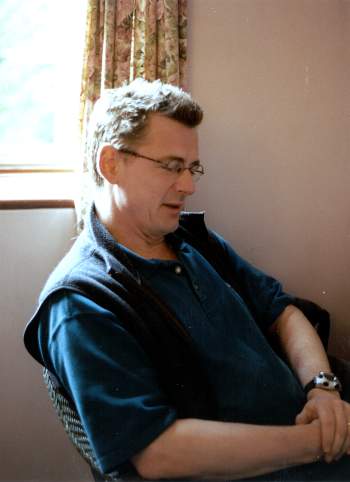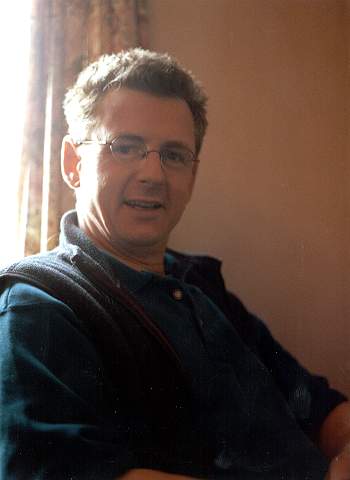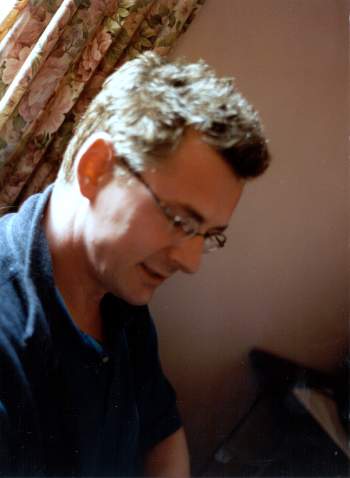 David Stevens in Bishop's Stortford
---
Representative musical compositions
Selected UK broadcast works:
Title music:
BBC:

Compass
Worlds of Belief
Planet Islam
Anxiety Attack
London Lighthouse

C4:

Europe Express
Africa Express
French Express
Booked
Europe on the Road
In Your Dreams
Encounters
The Battle for Ideas

ITV network:
Series (titles & incidental):


Uncertainties
Small Objects of Desire
Obsessions
Bosnia - an essential history

for BBC Schools:

History File
20th Century Wrap
Islam
The Experimenter
Investigating Europe

for BBC Continuing Education:

Italianissimo
Italy Means Business
Inside English

Documentaries:

Battle over the Okavanga
Shark Wars
Giants of Ningaloo
Child Development
Tobacco Wars
Victim Support
The Intelligent Island
Remember, remember
Strange Neighbours
The Puzzle of HIV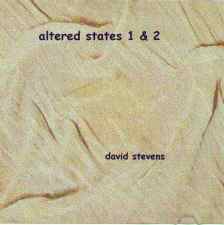 altered states 1 & 2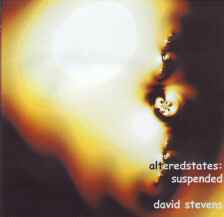 altered states suspended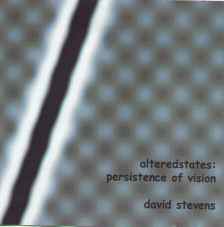 altered states: persistence of vision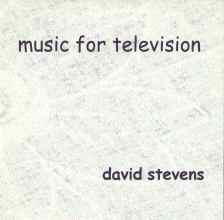 music for television
---
To reach the composer:
On-line: david@resonant.demon.co.uk
By telephone: +44 1923 234887
By fax:
By physical mail: 23 Aldenham Road, Watford, Herts., WD1 4AB. UK
---
Home | Who We Are | Audio Archives | Guest Composers | Composer Essays | Playlists | Besto Soundmix | Search | Newsletter | Show History | Web Resources | Web Composers | Vermont Composers | Ensemble VCX | Contact Us
---